INFO #1. TRAINING BEFORE THE RS:X YWC
Get all latest news and updates on our Telegram channel: rsxspb19.
Dear participants! We are very glad to welcome those who decided to have training sessions before the RS:X YWC. Saint Petersburg Yacht Club is ready to provide you facilities for the training camp from 31.07 to 03.08.
Please find some useful information below.
I. ST. PETERSBURG YACHT CLUB MAP
Address: Lakhta, Beregovaya str. 19 А

Show this address to the taxi driver:
Лахта, улица Береговая 19 А

Map Legend: 
1. Entrance to Yacht Club
2. Equipment storage
3. Equipment installation
4. Trailer storage
5. Harbor Master (3rd floor)
6. RIB Mooring Area
7. Book of records of entry and exit
of the harbor
8. Changing Rooms
9. Cafe
1) Entrance to Yacht Club
2) Equipment storage
3) Equipment installation
4) Trailer storage
5,7) Harbor Master (3rd floor) and Book of Records of Entry and Exit of the Harbor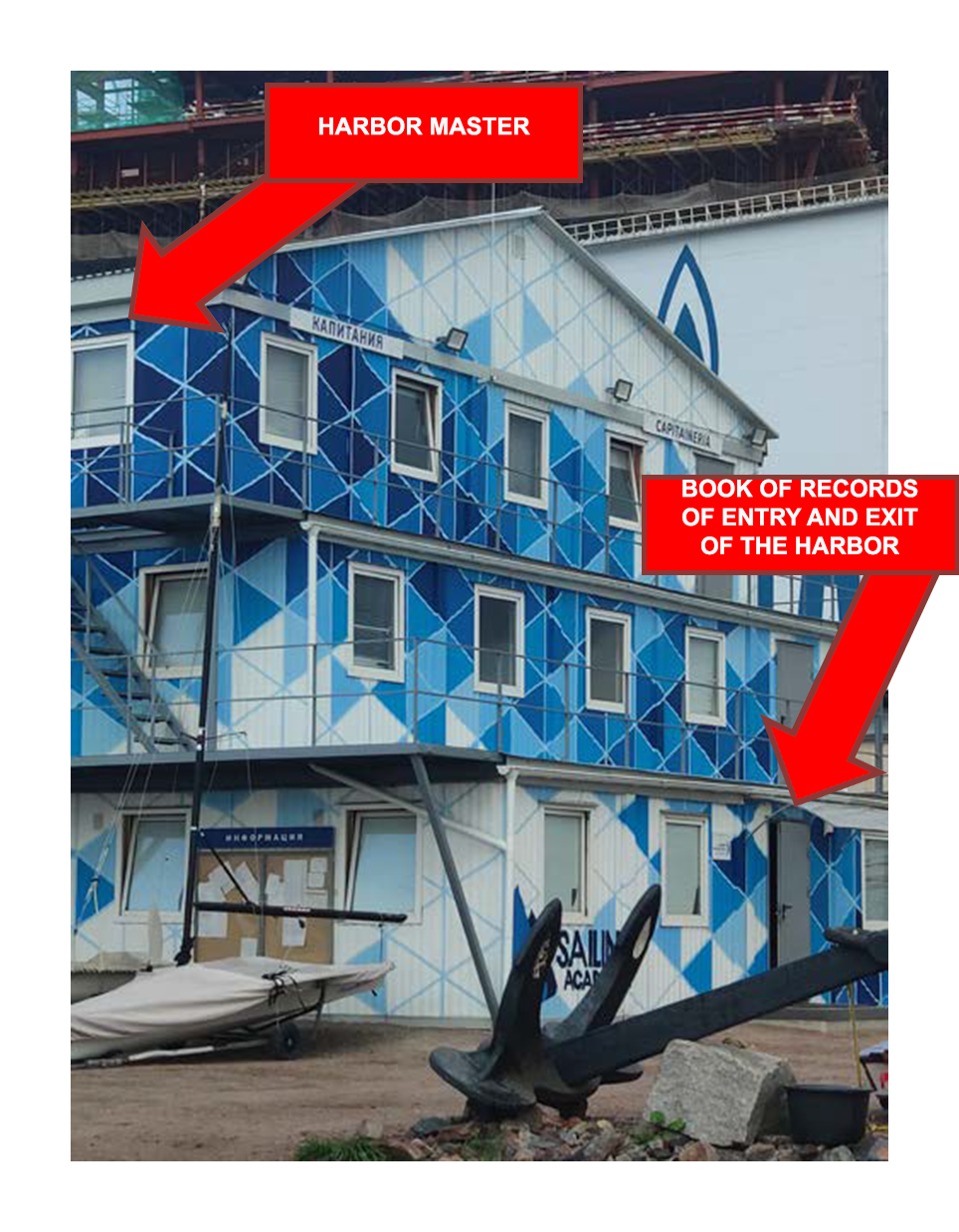 6) RIB Mooring Area
8) Changing Room
9) Cafe
II. TRAINING SESSIONS
1) All the teams should train in the training area marked with red buoys. This area is a safe area for training. (picture 1)
2) Buoys will be installed every day from 31.07 to 03.08 from 10:00 to 18:00.
3) All sailors should come back ashore no later than 18:30.
III. BOOK OF RECORDS OF ENTRY AND EXIT OF THE HARBOR
Every sailor must sign when going on water and after coming back.
IV. FUEL
Fuel Water Stations for RIBs are marked white circle "Fuel". (picture 1)
You can also fuel the RIBs using gas canister in Car Fuel Stations.
V. SAFETY ON WATER DURING TRAINING 31.08 – 03.08
– Participants should have training only inside marked training area.There will be one safety RIB on watch during the training period daily from 10:00 to 18:00.- Safety RIBs are marked with yellow flag "MARSHALL".

Participants must follow commands from the safety RIBs.
VI. CONTACTS
– Information regarding all issues in harbor of Saint Petersburg Yacht Club and training sessions: Marina Larenkova +79218496627 (WhatsApp/Phone)

VII. EMERGENCY
In case of emergency use VHF Radio channel 69 or phone number 112.